'Need to win every game from now on in' – Chris Morris
South Africa all-rounder Chris Morris says that the Proteas are "disappointed and angry" after their winless run in the ICC Cricket World Cup 2019 continued with a six-wicket defeat to India on Wednesday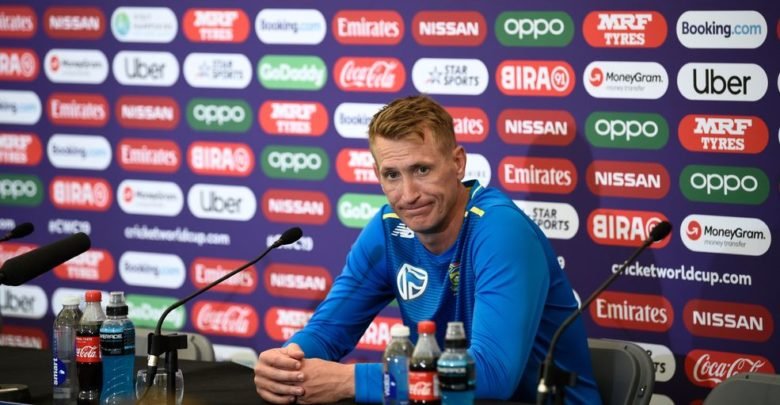 Speaking to the press after South Africa extended their winless run in the tournament, Morris reflected on the mood in the South African camp, with the 2015 semi-finalists languishing at the bottom of the table.
"They are very disappointed and a bit angry," said Morris. "We will sort that out in our heads tonight and when the sun comes up tomorrow we will go back to the drawing board and take on our next opponent.
"You lose three in a row at the World Cup and you are playing nine games, or eight games. You need to win every game from now on in. So the guys know what needs to be done."
The match itself saw Morris shine on a personal note as he top-scored for South Africa with 42, before returning economical figures of 1/36, impressing with the ball alongside fellow quick Kagiso Rabada. Morris hailed his side's efforts with the ball early on in the Indian innings and highlighted an improvement in their body language in the field from their first two games of the tournament.
"Today we created our chances [with the ball]. If we take those three going to hand in the first six overs today, India are 14/3 and staring down the barrel of a steaming Kagiso Rabada.
"The first five overs, things did happen. Unfortunately, they didn't land for us. Flip of the coin landed on the Indian side unfortunately with the few opportunities that came our ways. And when the ball lands in no-man's-zone like that in the first five overs three times it is quite difficult.
"Our body language let us down in the first two games which we addressed as a team and I thought today we were quite good in terms of that, I think we stayed in the fight."
When asked to send a message to South African fans, Morris displayed some optimism: "Stranger things have happened in the World Cup before, in any sport. So back us as much as you can and we will try and perform for you."