India vs New Zealand | Hamish Bennett Looking Forward to Round Two of Virat Kohli Duel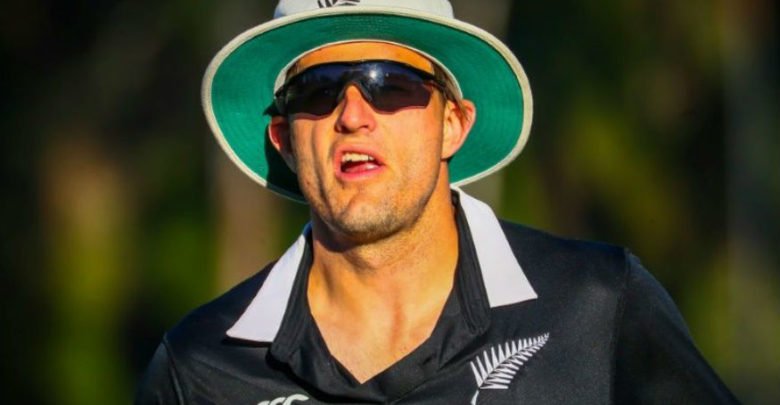 Hamish Bennett is yet to make his debut in the T20 Internationals but is a face that Virat Kohli will remember for sure. Back in 2014, in the third ODI which ended up in a tie, Bennett had worked out Kohli's fourth stump problem and executed perfectly a plan to stop him from taking the game away from them.
Bennett bowled 14 dots and a single in 15 deliveries against Kohli before the batsman got an outside edge, unable to break free from the carefully placed plan Bennett and the Kiwis had thought up.
"I remember there was a specific plan given against Kohli. We were also focused on executing it pretty well because he is a great batsman and if we erred, we knew he was good enough to cash in," Bennett told Firstpost. "I was looking to cut down room and build pressure with a fourth-stump channel. That day was mine. Going into this series, I am sure Kohli will be determined to pay back [laughs]," he said.



Bennett had celebrated with great gusto on the day and Kohli seems to enjoy payback, just ask Keserick Williams of the West Indies.
"I will of course be competing on the field but have the utmost respect for a player of his stature. We New Zealand cricketers don't usually take it overboard. The celebration wasn't really directed at Virat. It was more of my own battle to keep playing international cricket. That's two years of hard rehab and the related frustration. Nothing was directed at Virat or the team. It was just my excitement to get back to that level."
At 32, he comes back into the team on the back of some good domestic performances. He ended the 2019/20 Super Smash, New Zealand's T20 League, as the highest wicket-taker with 17 wickets in 11 matches at an economy of 7.20 and in the process helped his team, the Wellington Firebirds win the title.
"I don't think my basic bowling qualities have changed. I am still a hit the deck pacer, but I have probably gotten a bit smarter. It's also perhaps got to do with maturing as I aged."
"I will take it series by series. I will look to grab this opportunity in T20Is first. Whatever happens from there happens. To go to a T20 World Cup will be amazing, but let's not get carried away. That's a lot of months away. For now, my focus is on the series."